Warehouse Steel Structure
Brand SYLY
Product origin China
Delivery time 30 working days
Supply capacity 5000 tons/month
1. Different types and sizes according to customer's needs, large or small, Single span or multiple spans, the max span is 48m without middle column. Unit price can lower to 30USD/sqm according to customer's requests.

2. Fast construction and easy installation, time-saving, and labor-saving, all the items are factory-made, pre-cut, pre-welded, pre-drilled, pre-painted. environmental protection, stable structure, and safe enough.

3. Steel structure building shed warehouse is low cost and maintenance high earthquake-proof, waterproof and fireproof, nice appearance and energy conserving. Reduced construction waste, long using lifespan: up to 70 years.
The cost of steel structure warehouse steel structure is reasonable, lightweight, reduce the cost of the foundation, fast construction, comprehensive economic benefits are greatly better than the concrete building and block building.

Warehouse Steel Structure
Quick Details
Type

warehouse

Warranty

3 years

Afrer-sale Service

Online technical support

Onsite Installation

Onsite Training

Onsite Inspection

Free spare parts,

Teturn and Replacement

Project Solution Capability:

graphic design

3D model design

Total solution for projects

Cross Categories Consolidation

Standard

GB standard

Design Style

Transitional

Place of Origin

Liaoning, China

Brand Name

SYLY

Certificate

ISP9001:2008

Purlin

C shape purlin

Wind loading

200km/h

Life time

50 years

Surface treatment

Anti-rust painting or galvanized

Door

Rolling door or sandwich panel door

Roof and wall

Single layer sheet or sandwich panel

Window

PVC or aluminium window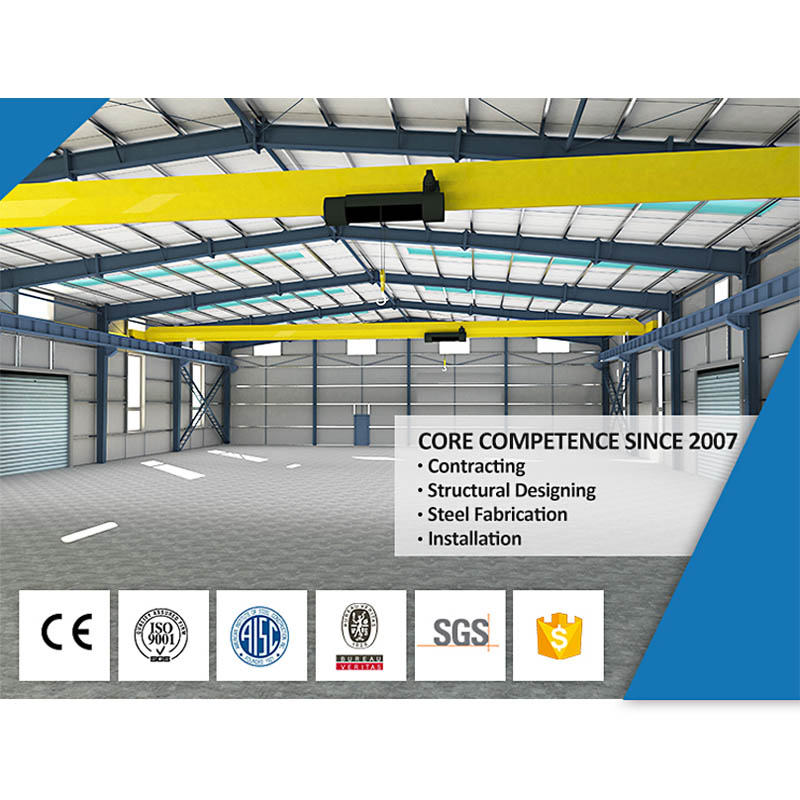 Products Description
Items

Specification

Main structure

PEB welded H-shaped steel or hot rolled steel, Q355 or Q235

Anti-rust protection

Hot dip galvanized or anti-rust painting

Purlin and girts

Cold rolled C or Z steel, Q355 or Q235

Roof and wall

Single layer steel sheet or sandwich panel

Gutter

Heavyduty galvanized steel

Downpipe

PVC

Door

Sliding door or roller shutter

Windows

PVC or aluminum alloy

Other components available upon request. Please provide the following information for detailed custom design.

The advantage of Steel Structure Warehouse

(Used in our China Manufacturers Prefabricated Warehouse Building Material Warehouse Price)
1. The tensile strength of steel is much more times greater than concrete.
2. Steel is also ductile in nature.
3. Steel has also the high strength to weight ratio as compared to concrete.
4. Steel structures are also preferred when time span is small. Construction rate is very fast.
5. Steel bars are also reusable.
6. Steel structures can be extended in any direction.
7. Steel has smaller columns as compared to concrete columns, so do to this more space will be available for some other functions.
8. As steel structures are lighter then concrete, therefore there is less cost used and foundation of structure become less expensive.
9. Steel structures are cost-effective
Steel structures warehouse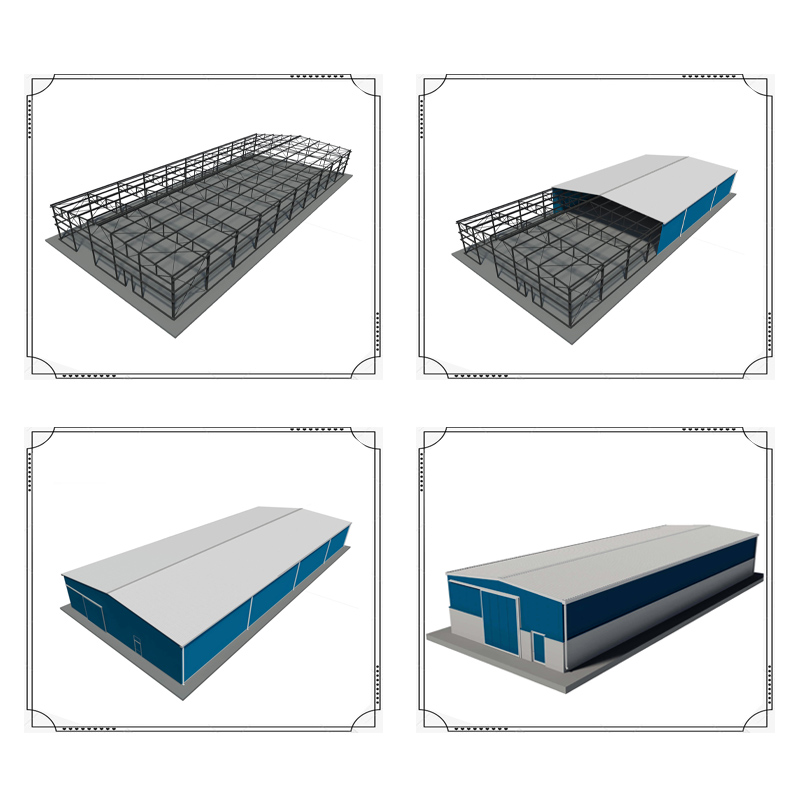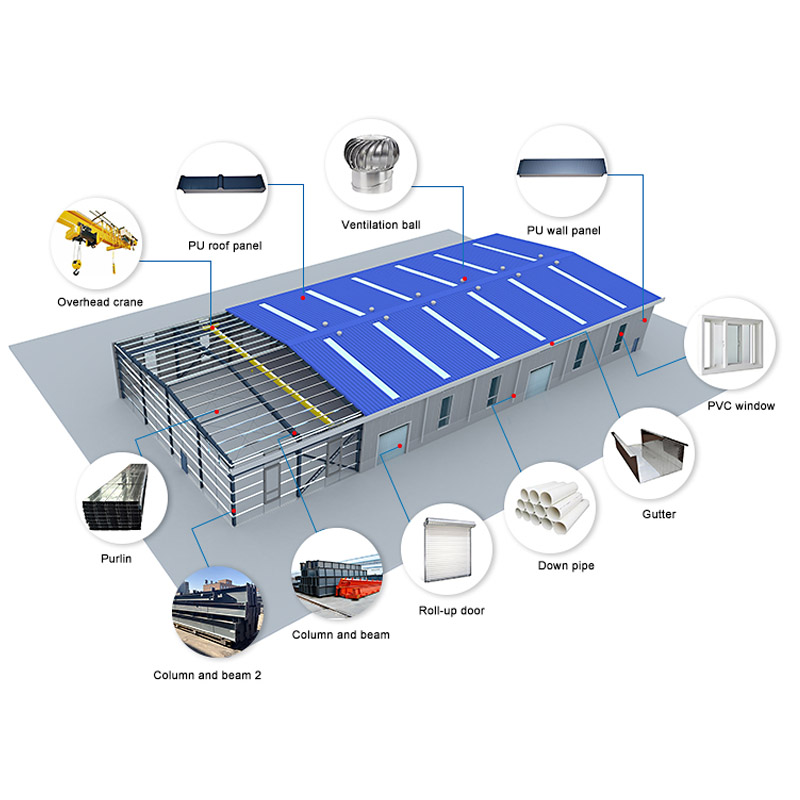 Steel structure warehouses are designed and built to withstand high winds and heavy snow loads. The prefabricated pieces of the metal frame warehouse can be put together quickly, but rest assured they don't come apart easily unless the proper tools are used!
steel construction warehouse meet or exceed the building codes for every state, so you know they're safe.

Certifications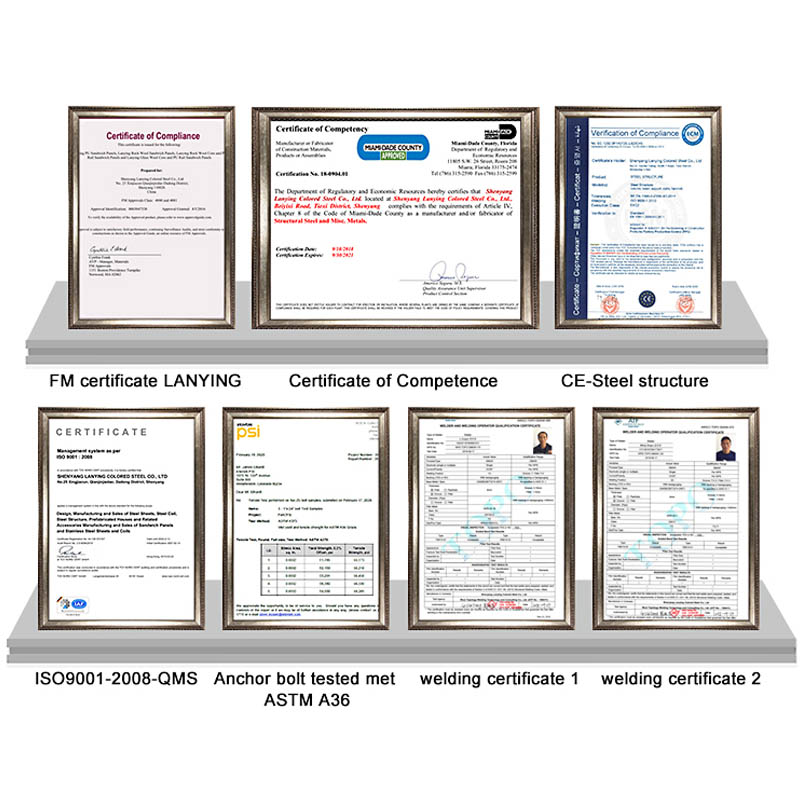 Company Profile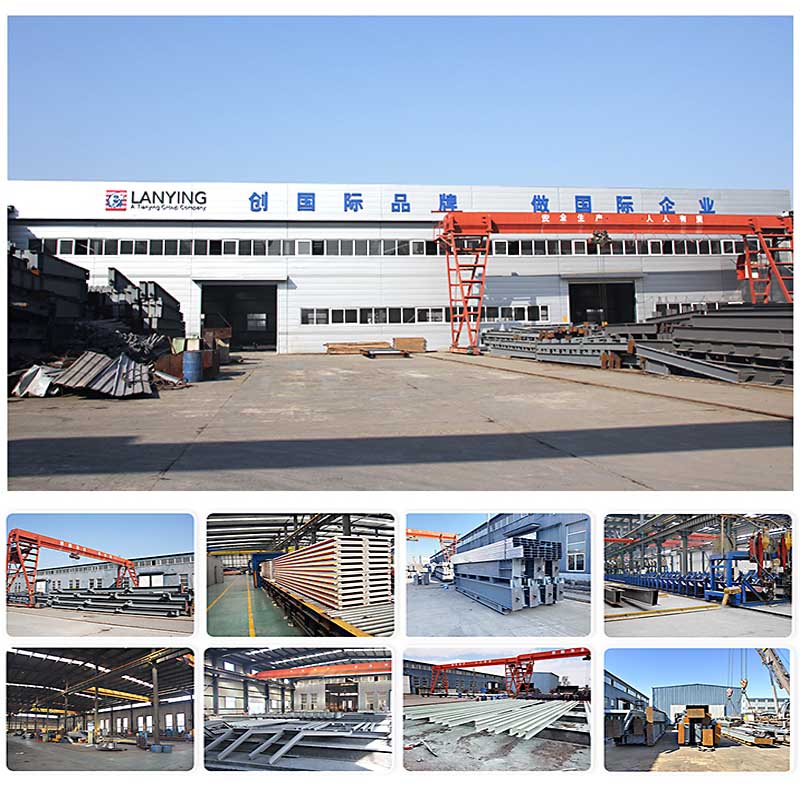 Our group headquarters is located in Shenyang. Our manufacturing facilities are located in Liaoning, Shandong, Hebei, and Heilongjiang. We have the best quality of manufacturing equipment and a group of outstanding technical personnel. We have accumulated a wealth of practical experience in steel structure fabrication and installation and passed ISO9001:2000 quality management system certification.
With the purpose of "Market is the lead, Quality is the center, Treat the client with friendly service", our company has become a modern enterprise integrating with manufacture and construction as a whole. Our company offers the whole set of services of all kinds of light steel buildings including design, manufacture, and construction. Our company emphasizes contract complying with credibility with rigorous product manufacturing processes.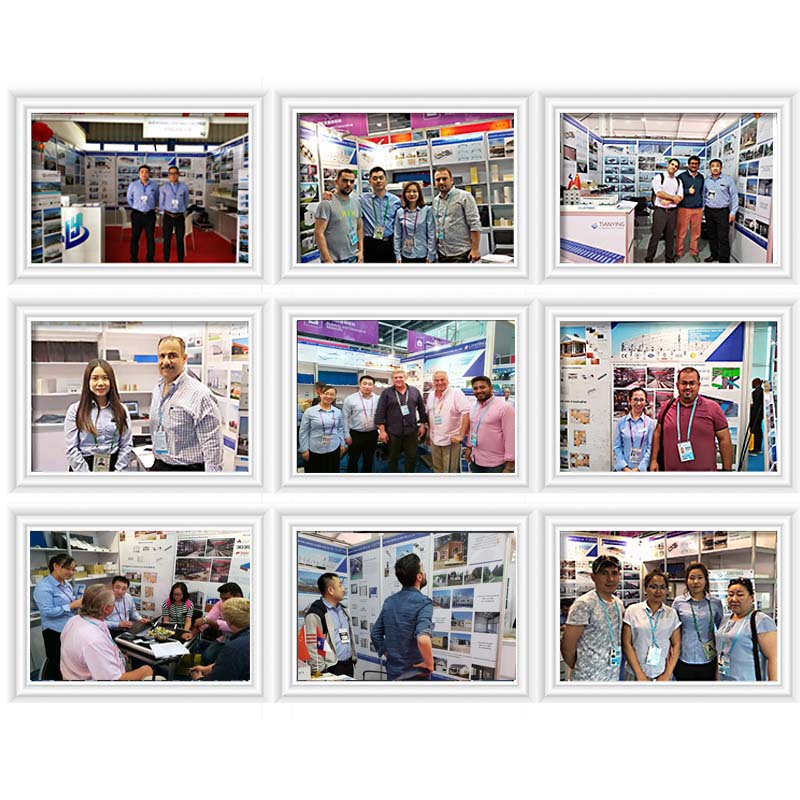 Packing Logistics
Fixed packing, loading, transportation, unloading the matters needing attention:

(1) The lifting large there must be a person responsible for the use of fixture, suitable, strictly abide by the rules of lifting, to prevent the occurrence of vibration, impact, deformation or damage, fall in the hoisting process.
(2) At the time of loading, there must be a special supervision, check car number and packing, the car pile up securely, and to increase the necessary binding component loosening, prevent the loss.
(3) Remained stable in the transport process, the vehicle at the time of shipment, on the long, wide, high object transport, must be trained pilots, escort personnel responsible for, and mark is arranged on a vehicle.
(4) No rough handling, loading and unloading personnel handling, weight, size should be familiar with the components, and check the horse sling, rigging, prevent accidents.
(5) The member to the construction site, timely organization of unloading, stacking area.
(6) The crawler crane carrying member, should pay attention to the surrounding terrain, air condition, prevent the crawler crane overturning and component collision.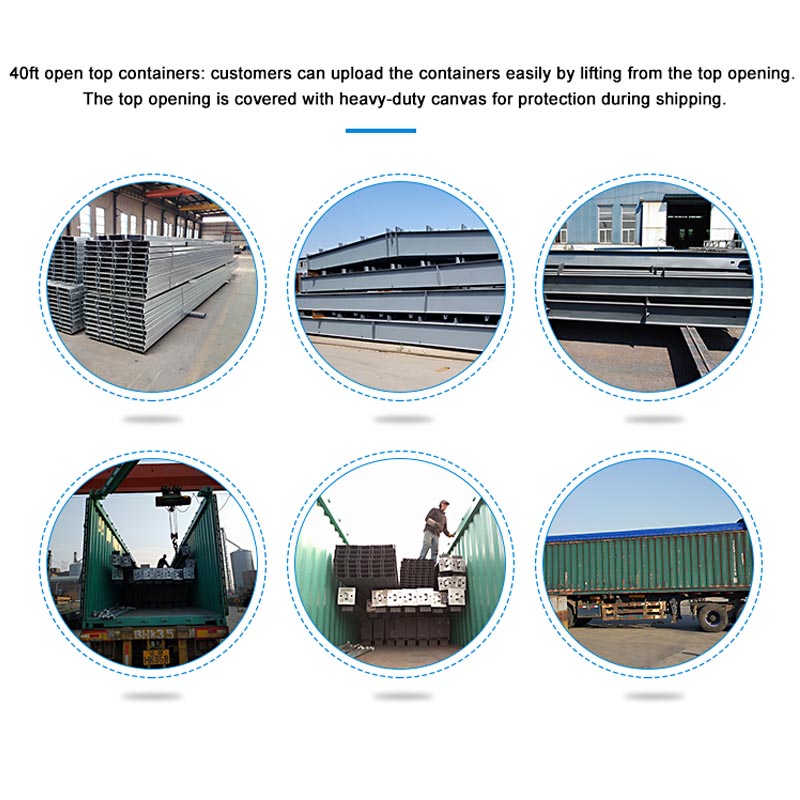 Project Cases

Steel structure building project in the USA

Steel structure building project in the Georgia

Steel structure building project in the Democratic Republic of the Congo

Steel structure building project in the Mozambique

Steel structure building project in the Togo